We've waited for these books, drooled over their covers, and added them to our TBR lists. Now, they're here. Need To Read is a monthly meme, posted on the first Tuesday of each month, to highlight the books that we just need to read and can because they release this month! Want to join us? Grab the button, post your Need To Read list, and leave the link in the comments.
Here are my Need To Read books of March 2015: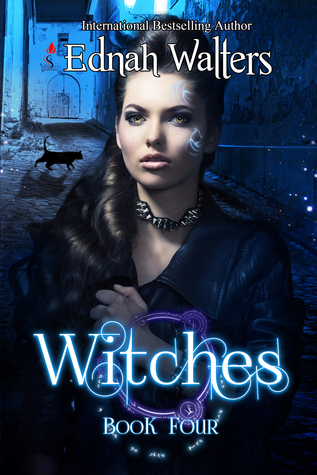 The Norns think they've won,
but it's hard to control a teenager,
let alone a powerful one…
Raine Cooper's life should be perfect. She's an Immortal Seeress, most likely to be elected Prom Queen, and envied by the girls at Kayville High for dating the dreamy quarterback, Torin St. James. Instead, she's haunted by the smug facial expressions the Norns' wore during their last meeting.
As a Norn-In-Training, Raine crossed the line long ago when she sided with the Valkyries and Mortal Witches. When the Norns return with demands of their own, Raine feels trapped. She must repair the battle grounds and wipe out the memories of every Mortal witness. Torin tries to convince her that the Norns are manipulating her, but she refuses to listen. At least until the Norns' demands focus on someone she loves. When Raine refuses to cooperate with them, their punishment is swift and gut-wrenching, turning her pain into fury.
Raine plots revenge on a massive scale and makes deals with unsavory allies. Her goal? Total destruction of the entire Norn race. Raine's only hope of salvation is Torin, but how much will he sacrifice to save her?
(I usually edit Ednah's books, which is so much fun because I love her writing, but this time around my editing schedule was booked and I had to pass on this one. Still, I'll be grabbing a copy to see how this series continues.)
Expected publication date: March

17 (Firetrail Publishing

)
Mike Hannigan is looking for love in all the wrong places. Maybe that's because having his heart torn to shreds by who he thought was the perfect girl left some emotional scarring. But that's about to change.
Summer Patterson isn't like anyone Mike's dated before, and he can't help but be intrigued by her. Now if only he could keep his foot out of his mouth long enough to win her over. But when a secret involving Summer brings Mike's past crashing back to the present, he'll need some backup from his best friend and wingwoman, Mindy, to sort out the mess.
Will Mike find love before he leaves Timberland College for good?
(Okay, yes, this is my book, but I'm really excited about it.)
Expected publication date: March 17
The gods of chaos cannot be trusted.

Since battling her best friend, Darlena's grip on Red Magic has been shaky. She heads to Scotland after the Winter Solstice in search of another Red Witch.

On a sightseeing excursion with girls from her hostel, Darlena arrives at The Vaults, a mysterious underground city beneath Edinburgh. But there is something there that make Darlena's instincts go haywire, as she lets loose a defensive burst of Red Magic, putting everyone around her in danger.

If there was ever a time when Darlena needed the help of another Red witch, it was now. But beware the witch who wields Red Magic
.
(I really liked Daughter of Chaos, so I'll be checking out this sequel for sure.)
Expected publication date:
March 31 (Month9Books)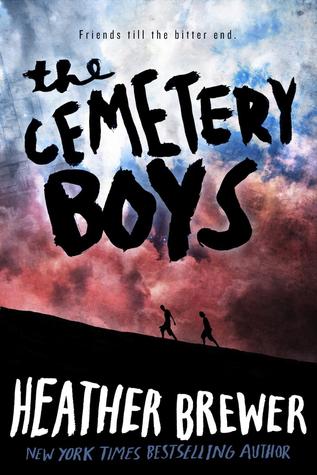 When Stephen is forced to move back to the nowhere town where his father grew up, he's already sure he's not going to like it. Spencer, Michigan, is like a town straight out of a Hitchcock movie, with old-fashioned people who see things only in black-and-white. But things start looking up when Stephen meets the mysterious twins Cara and Devon. They're total punks–hardly the kind of people Stephen's dad wants him hanging out with–but they're a breath of fresh air in this backward town. The only problem is, Cara and Devon don't always get along, and as Stephen forms a friendship with the charismatic Devon and something more with the troubled Cara, he starts to feel like he's getting caught in the middle of a conflict he doesn't fully understand. And as Devon's group of friends, who hang out in a cemetery they call The Playground, get up to increasingly reckless activities to pass the summer days, Stephen worries he may be in over his head.
Stephen's fears prove well-founded when he learns of Spencer's dark past. It seems the poor factory town has a history of "bad times," and many of the town's oldest residents attribute the bad times to creatures right out of an urban legend. The legend goes that the only way the town will prosper again is if someone makes a sacrifice to these nightmarish creatures. And while Stephen isn't one to believe in old stories, it seems Devon and his gang might put a lot of faith in them. Maybe even enough to kill for them.
Now, Stephen has to decide what he believes, where his allegiances lie, and who will really be his friend in the end.
(I haven't read anything by Heather Brewer in a while and this sounds really good.)
Expected publication date: March
31 (Harper Teen)
What do you Need To Read this month?